2 days ago, Online map of Palestine was removed from Google and Apple maps.
Searching Palestine now on the map of Google and Apple shows just Gaza Strip and the Territories of the West Bank.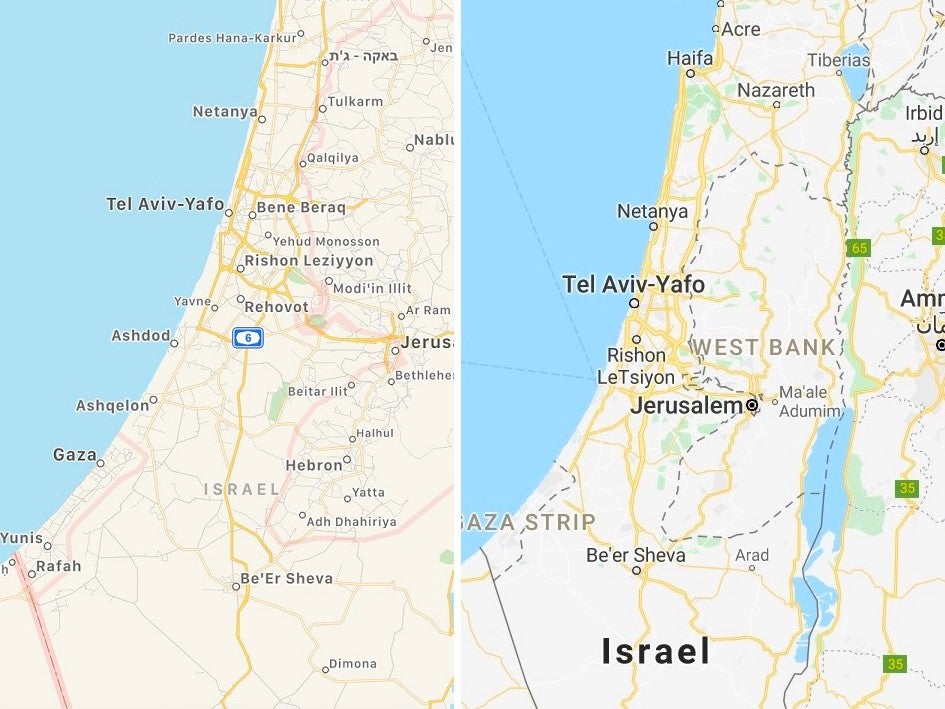 This is not the first time; this was happening in 2016 already.
Palestine is an independent state, recognized by the United Nations and 136 members of the UN. So Palestine has the right go get equal rights in the world.
On this behavior of Google and Apple for the Palestinian, the Muslims are getting angry on Google and Apple. On social media, the anger of the Muslim community is clearly shown against this injustice of the Google and Apple for removing online Palestine map. They call it injustice and immorality for the Palestinians.
The Anchors and the media are guessing that they're clearing the way to make Israel greater. They are also anxious that Masjid Al Aqsa will be their next target. They will remove Masjid Al Aqsa from the map and will show Haikal E Sulemani in that location.
If we see all this scenario, there is no doubt that the Al-Aqsa will not be destroyed by Israel. Israel will definitely struggle to destroy Al-Aqsa, for which they had already planned. To know why Israel is going to destroy and how they're going to try, you can visit my blogs further. JazakaAllah!!
May Allah protect all Muslims and Palestinians.